Why Kingdom Pay?
With the advent of mobile application technology, the way people transact business has been altered to a great extent. Over the past few years, the "on-demand" sector has blossomed to great heights,due to a variety of different factors. People today want a higher level of ease and convenience when it comes to handling their daily business. Not only in the traditional sense of business, but this idea has seeped into the other corners of life as well. As a result of this shift, the idea of Peer-to-peer payment applications has come to the forefront and have continued to gain popularity. But what exactly is a P2P application? Simply put, a P2P or Peer-to-Peer application is an app that allows users to connect and transact money to each other directly without the involvement of third parties.
Digital Bank Account

Pay Bills

Direct Deposit or Cash Load

Mobile Check Cashing

Visa/MasterCard

Crypto Wallet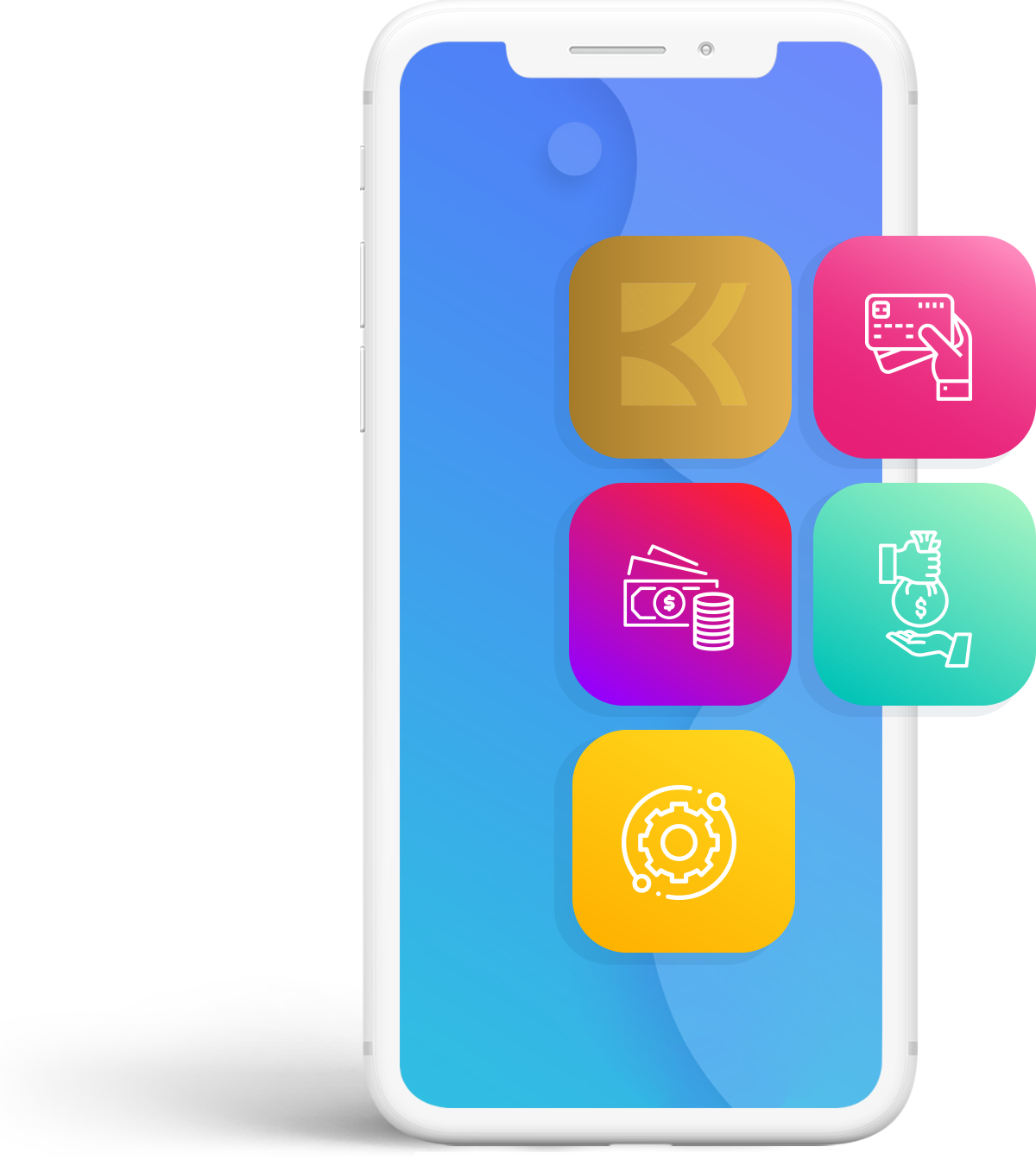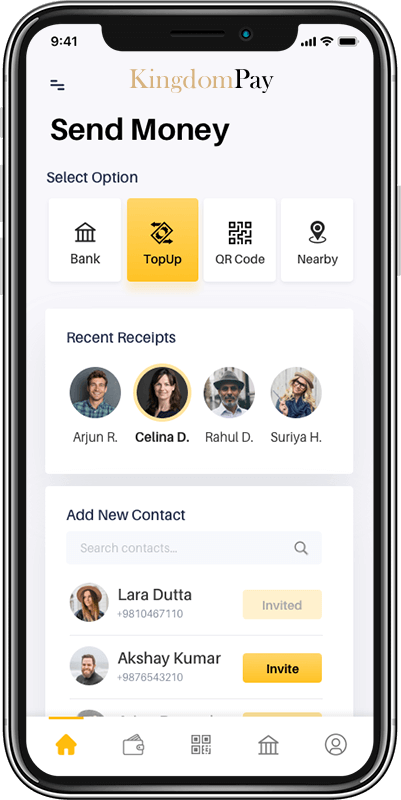 Receive/Send Money
The Kingdom app can enable your customers to send and receive money instantly from anywhere in the world.. All of these transactions are highly secure, transparent and documented.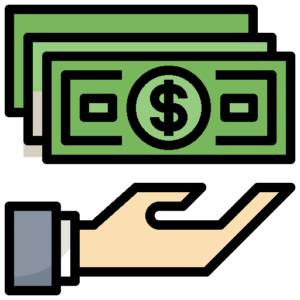 Payments
With this app, your customers can virtually eliminate the need for cash and card-based transactions. They are empowered to carry out transactions in their daily life with the touch of a button. With such an easy and convenient approach to transacting business, you can attract more customers and enrich your business.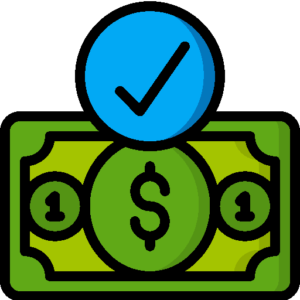 Accepting Money to a Bank Card
Should your users require money in their bank cards, our app can enable this process by allowing them to receive money from others into their card. It provides a lot of flexibility and increases convenience.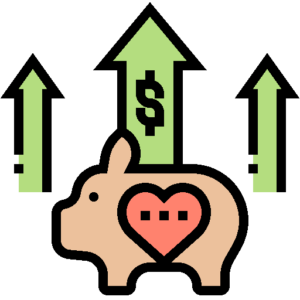 Fundraising
Not only can this app be used for personal and professional transactions, but it is a highly feasible option for non-profit organizations to raise funds. With recorded transactions that provide detailed information and high transparency, it is ideal for running a fundraising campaign and helping those in need efficiently.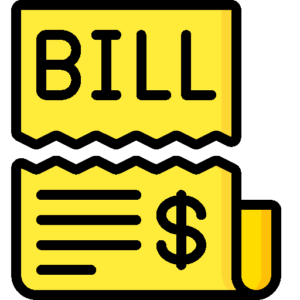 Splitting Bills
One of the most popular uses of our payment app is its ability to allow the splitting of bills amongst friends. Restaurants and other services can enable a group of customers to pay their bills separately while still being able to account for every single transaction.
True Banking Platform
Kingdom Pay issues each payee an individual insured bank account and debit card, allowing payments in local currency, bank transfers, and multiple spend options.
Kingdom Pay Debit Cards

ATM cash

Bank transfers

Instant virtual cards

Mobile wallets

Spendback

Payee to payee

Merchant accounts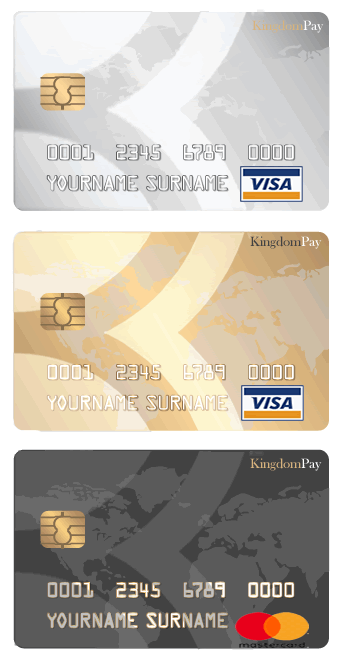 Instant global payments with bank to bank security. Nothing's faster.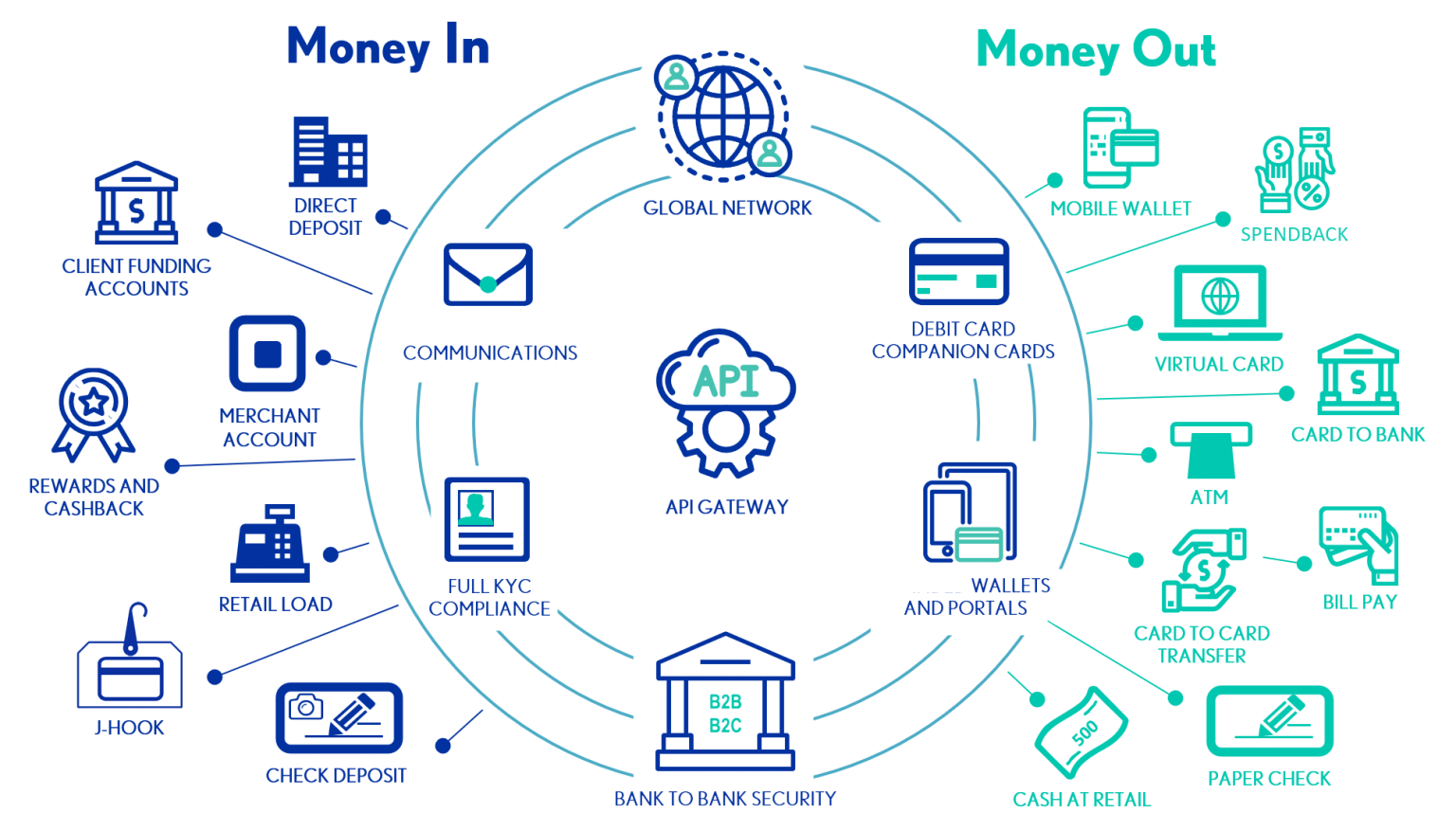 KingdomPay Membership Plans
Choose the plan that works for you and your business.
| Packages | Basic | Premium |
| --- | --- | --- |
| Control payout timing | | |
| Transparent payouts | | |
| Automate evidence submission | | |
| Collaboration notes | | |
| Deposit tagging | | |
| Technical support over IRC | | |
| 24×7 support | | |
Our features
Our App is Chock Full of Premium Features
Why Wait Any Longer, Join The Kingdom Revoluion Today!
Setup is easy. Start by choosing either a free or paid account and your card will be in the mail.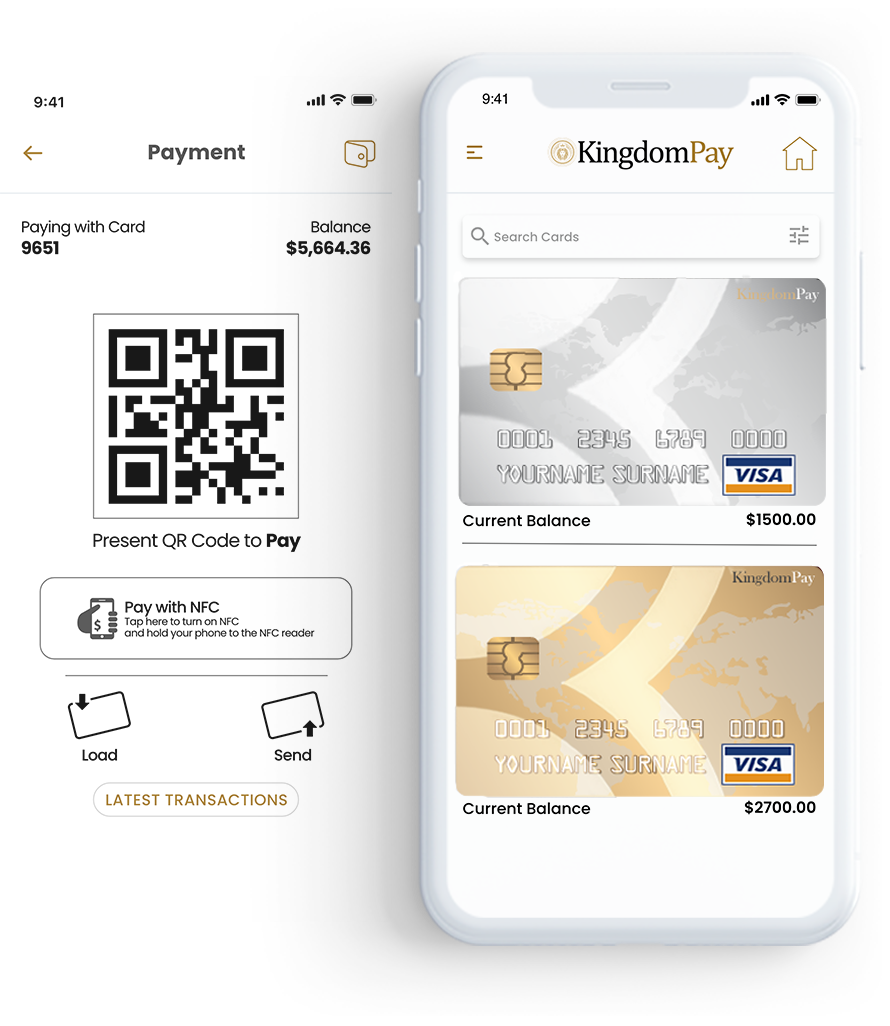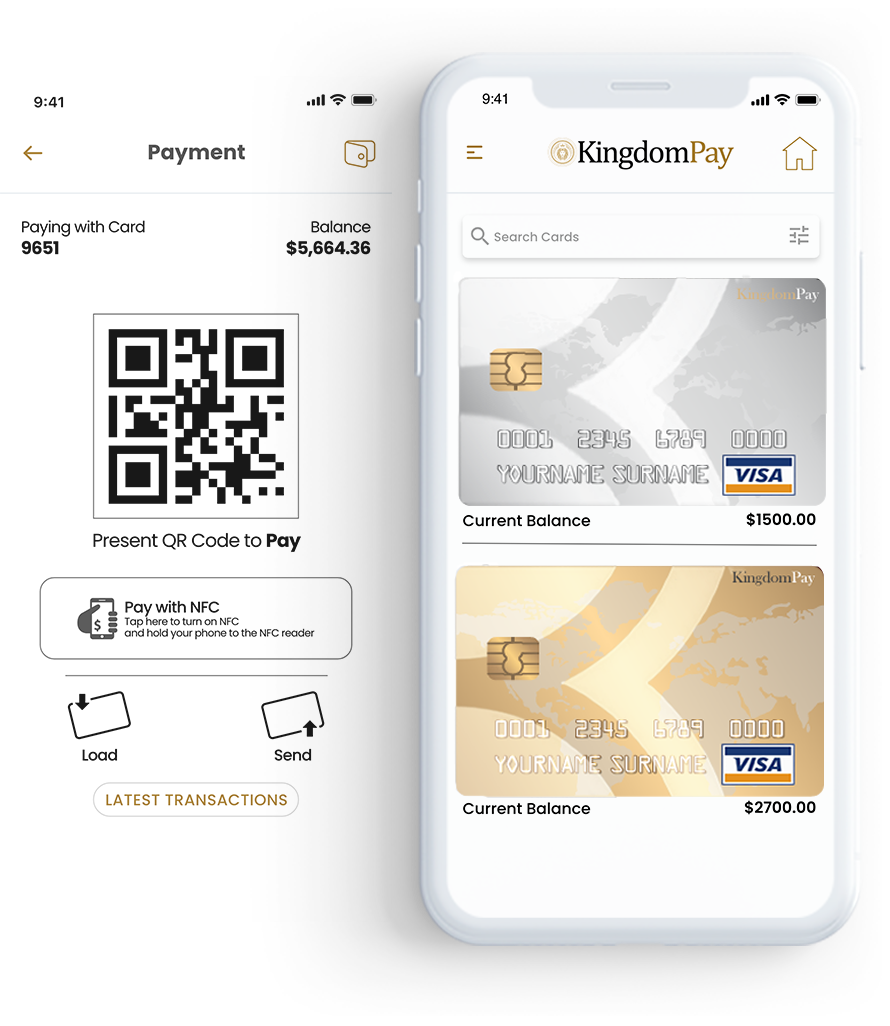 Crypto Wallet Integration
With the Kingdom Pay app you will be able to dance to the tunes of the P2P movement of Bitcoin, Ethereum, Kingdom Coin, etc., as our Kingdom Pay app is integrated on the cryptocurrency exchange. From first-rate trading features to facilitating seamless movements of crypto assets, it delivers a performance that's comparable to the brilliance of blockchain itself.
Perks of Cryptocurrency:
100% Secure

Transparent

Volatile

Fast